About Us
Mission
runbundle is intended as a resource for runners of all abilities.
Our mission is to provide high-quality and entertaining tools and information to the running world.
Who We Are
runbundle founder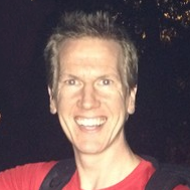 Simon's an athletics and running coach with 15 years' professional experience. His qualifications include Coach in Running Fitness and Athletics Coach, awarded by England Athletics.
Formally a software developer, and now a biology PhD student, Simon decided to combine his skillsets and built runbundle in 2016.
His specialities are technical analysis sessions, working with new runners, and applying a scientific approach to running coaching. He firmly believes that anybody who can run can enjoy running and his collection of coaching books is getting a bit ridiculous.
consultant running coach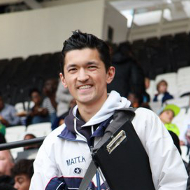 Matt's a middle- and long-distance coach at Croydon Harriers. He has over 16 years of coaching experience and in that time has worked with hundreds of runners, both new and experienced.
Athletics really is Matt's passion. As well as coaching, he works as a team manager, a committee member, and volunteer at athletics meetings.
Matt casts his experienced eye over the more technical details of the information we provide on runbundle, ensuring high-quality material for our site visitors.
non-running consultant
Nicole's a keen-eyed biology graduate who works as our non-running consultant. It's important to us that the information we provide is accessible and understandable to a wide range of people. This includes seasoned runners, beginners, and those who are just thinking about getting started.
In addition to proofreading and testing, Nicole has the arduous task of making sure we don't get carried away with our jargon and make assumptions about readers' prior running knowledge.
Nicole keeps threatening to start running, but that's not much good for a non-running consultant, so she'd be out of a job...