Cross Training
The Question
This question is from Oscar, who would like to know more about training that doesn't invvolve running:
"Cross training? I know I should be doing it, but what should I be doing exactly? Web searches don't help much. If I followed all the advice I'd be cross training six times a day and doing every sport under the sun. What can I do to actually help my running?"
Coach Answer - Simon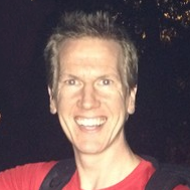 "I think possibly the most-useful supplementary training that a runner can undertake is strength and conditioning and work on flexibility. Many of the runners I see for analyses have a few technical problems that can usually be addressed with conditioning exercises (weak glutes, for example, is very common). The other great benefit of S&C is its usefulness in terms of injury-proofing runners.
There is enough out there on S&C alone to get you even more confused, but the best resource I know of on the topic is Richard Blagrove's Strength and Conditioning for Endurance Running. The best thing is it's specifically written for runners.
Coach Answer - Phil
Phil
- Marathon coach and parkrun fan
"I agree it can be really difficult to know what to do for cross training. It depends. If there is a specific weakness or problem you need to work on then that should inform your decision. But I'm a big fan of adding variety for the sake of variety. Sometimes it is really good to give your body a break from running and just do something different.
Since it's variety that you're after then something that doesn't mimic running too closely and is low impact is probably best. So swimming and cycling would be great, but tennis or football might not give you the change/break you need."
Our Member's Answer
Brett in Poole is a fan of adding cycling to a running schedule.
Brett
- lover of trail marathons
"I reached a point where I couldn't really do any more running without getting injured, but did want to improve my fitness and train more, so I added cycling on top of the running I was already doing.
The nice thing about cycling is that you can spend a lot of time on the bike without suffering from the constant pounding you get when running. It really helped my performance. So, I wouldn't replace running with cycling, but would add it on if you're looking to do something extra."
Thanks, Brett. Makes sense.