How Often To Race
The Question
This question is from Kevin, who asks:
"How often should I race? I have friends that seem to be racing every weekend, but I'm not sure I could handle (or afford) that."
Matt's Answer
Matt
- Athletics coach and distance runner
"Ultimately there is nothing necessarily wrong with doing a range of events across different distances and terrains. However, it is very dependent upon what goals you want to achieve.
Before you enter a block of the season - this could be the spring/summer road race season or the big cross-country championships for example - it is important to sit down and set out exactly what you want to achieve. Do you want to run under a certain time for example? Or would you like to finish in a certain position? Make a list of short, medium and long terms goals to give yourself clear targets.
If you do have particular goals in mind, then yes, there is definitely a thing as too much racing, especially if you are going at maximum velocity in all events that you enter. If you are looking to peak for a certain race with a time goal in mind, such as a 10k, your race diary may look something like the following:
Weeks 1-4 : 2 x 5km races 1-2 weeks apart OR 1 x 5k race and 1 race at a longer distance than 10k but to be done at a slower pace than what you would normally target for a half marathon.
Weeks 5-6: 10k race target.
This allows the body suitable build-up and recovery and gives you the best possible opportunity to produce a good result.
If you do just love racing, however, there isn't necessarily anything wrong with doing a range of events. But it's best not to expect a PB at every event, and it's also important that you aren't doing them all at maximum velocity as you will almost certainly burn out. If you just love beign involved in events then you can always pace friends who run at a slower pace or just treat some as easy training runs."
Simon's Answer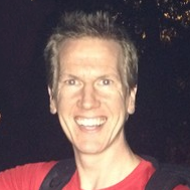 Simon
- Middle-distance runner and athletics coach
"As is so often the case, it does depend. Probably the most important factor is your race distance. If you only run marathons, then you'll be ill advised to race every week. If you're a middle-distance runner, you can easily get away with it (although you'd still want a more-prolonged rest now and then).
It's also important to distinguish between "running in an official race" and "racing". If you're running a 10k every week, but most of those are hard efforts instead of eyeball-out-PB-chasing-hellfests, then you're not going to need as long to freshen up beforehand or to recover after.
The answer can vary throughout the year as well. Even if you don't have an official "race season" you can still calm things down and pick things up at different times of year.
Much of this will be dictated by the race calendar. Many events are more popular in the spring and autumn, so perhaps during those periods you could race every couple of weeks; and during the winter and summer stick to once a month.
If I'm really pushed to give an answer I would say that once every 4 weeks is ideal for big efforts for distances from 5k to half marathon and two or perhaps three per year for marathons. Races are fatiguing and take time to prepare for and to recover from. Taking that into account, you need to make sure you still have time to train."
Our Member's Answer
Angela in Telford has found the perfect balance.
Angela
- perfectly balanced
"Once a month works for me. Any more and I think it can get in the way of training. Any less and you can forget how it feels to race. Most of my races are smaller events and I do a couple of big ones a year. On those days I give it everything I've got (maybe I'm just trying to get my money's worth)."
Thanks, Angela. Race experience is definitely a benefit.